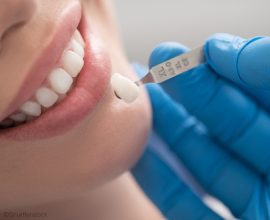 If you are unfamiliar with dental crowns, we are happy to give you a short rundown on them. Dental crowns are used to restore teeth. Our dentists may propose them to you if you have some of the following problems: a broken tooth, a very misshapen tooth, a very discolored tooth or a bad case of tooth decay.
A crown is very much like a cover for your tooth. Our dentists take time and effort to make sure it looks and functions the way it should. We then place and permanently adhere it to the tooth.
Crowns can be really helpful for repairing teeth that are so damaged and decayed that something like a filling is just not enough to fix the problem. If the tooth is shaped awkwardly and is causing you problems with your bite, replacing it with a crown can give you a normal-looking tooth to work with. If the tooth is badly discolored, then the crown can take its place and improve the look of your smile.
If you would like to learn more about crowns and their uses, you can call us at Louisiana Dental Center in Gonzales, Louisiana. Our number is (225) 622-2022. Feel free to ask questions when you call, or you could schedule a visit to talk with one of our dentists face to face. We hope to hear from you soon!